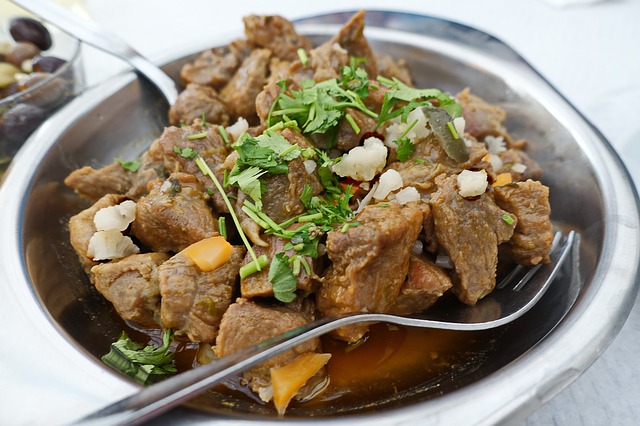 Beef Stew with Red Wine and Peas
Beef Stew with Red Wine and Peas ( 2 hours cooking time, about 15 min. prep ) Beef comes out melt in your mouth tender with this simple slow and low recipe. I often will make a potato for a side, or serve with crusty bread.
Beef Stew Ingredients:
2 lb. stew beef; 1-1/2 c. red wine, 1/2 stick of butter, 1/2 c. + 1/4 c. olive oil, 1 lb. onions, 4 med. carrots, 4 med. celery stalks, 10 oz. green peas fresh or frozen), salt and pepper.
Instructions:
Pour 1/4 c. olive oil into skillet, brown beef on medium heat. Pour out any fat, and add 1/2 c. of the wine. Scrape drippings, and turn off heat. Chop the onions, and in a big pot, put in the meat, contents of browning pan, onions, butter, rest of olive oil, and rest of wine. Cover, put on low for one hour. 15 minutes in, add chopped carrots, and if you have fresh peas, add them in now. After first hour, add chopped celery. Continue to cook one more hour. If your peas are frozen, add them in during the last 5 minutes of cooking.