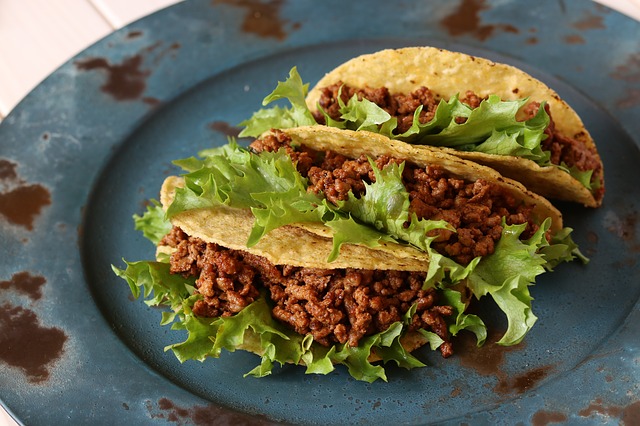 Taco Recipe | Make Tacos with Ground Beef or Ground Pork
Taco Recipe for Ground Beef or Ground Pork for Tacos ( 20 mins. cooking time, 10 mins. prep) Super easy and tasty.
Taco Ingredients:
1lb. ground beef or ground pork
Seasoning: 1 Tbsp. Chili Powder, 1Tsp. each salt and black pepper, 1/2 tsp. each paprika and cumin, and 1/4 tsp. each garlic powder, onion powder, ground cayenne pepper, and oregano. 1/3 cup water.
Instructions:
Place ground beef (or pork) in skillet on medium heat to brown. While it is cooking, mix all of the spices together. Once the beef is browned, drain any fat, and sprinkle the seasoning over the beef. Add 1/3 cup of water, mix well, and simmer uncovered stirring occasionally until the water is absorbed